Goepel is divided into 5 regions and 2 oversea territories. These Regions are subdivided into Communes,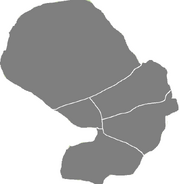 Regions of the Kingdom of Goepel
Flag
Name
Map
Date of establishment
Populaion
Capital
Governor
1
North Goepel

1 March 2016
Nan
Bjorn de Wit
2
Adamstown

1 March 2016
Royal Anthem
Adamstown
Dylan
3
Dylansbourg

1 March 2016
Wij gaan Overkomen
Bourg
Wessel le Reveillot
4
Dallius

1 March 2016
Hail
Treva City
Marco O'Nelly
5
South Goepel

1 March 2016
Royal Anthem
Sophia
Rick-Trevor Wietmarschen
Linda C
Ad blocker interference detected!
Wikia is a free-to-use site that makes money from advertising. We have a modified experience for viewers using ad blockers

Wikia is not accessible if you've made further modifications. Remove the custom ad blocker rule(s) and the page will load as expected.